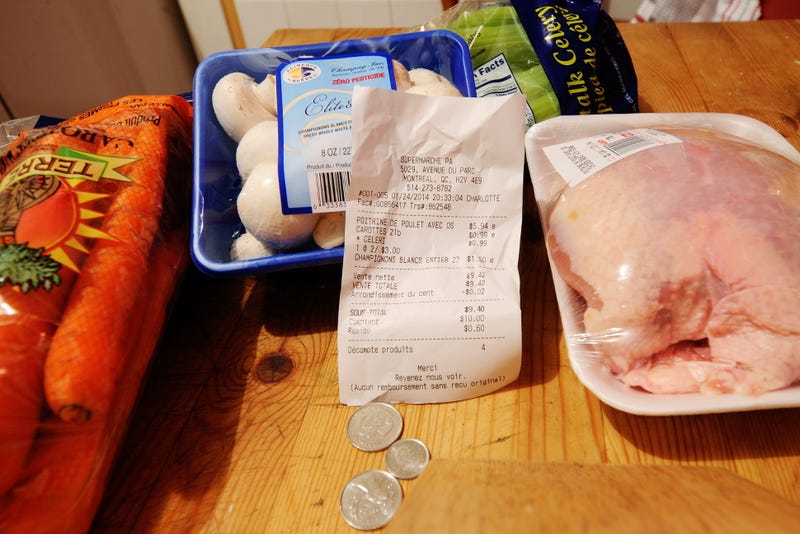 You know that feeling, when you walk into a grocery store with a set (and small) sum of money? A sum that's puny compared to the price-tag of certain basic items? A sum that puts paid to the notion of a healthy diet? That's where I was at on Friday evening, and I think I acquitted myself well.
The chicken went into my belly Friday, on a bed of veggies; its carcass I chucked into the pressure cooker and turned into a soup. The mushrooms are for a future stew and/or omelette. And the left-over $0.60 I turned into a smoke at a local dépanneur—a convenience store—the kind where where you're a regular and where the clerk will sell you single cigs. I had it with my coffee Saturday.
Luckily, this is temporary: income from a new job will start coming in soon. And it looks like I'll be packing my life up into boxes at the end of the month again, to move into a smaller room with a loft-bed and "pirate" roommates—and 30% lower rent.
As long as I have my bikes, my pots and pans, a semi-decent spice-rack, and dry goods bought in bulk, I can get pretty thrifty, I have realized. Like $5-a-day thrifty. But only for so long...