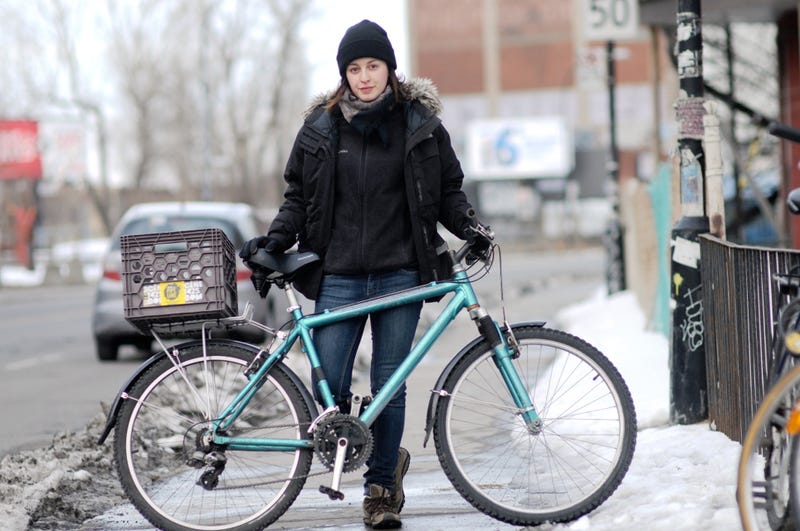 Bike baskets and racks are wonderful things that can truly transform your bike into a viable car alternative. Attaching them to your bike can sometimes be a pain, though.
Normally, you would use the rubber p-clamps provided with a newly bought rack. But these can come apart, or break, especially if you allow the screws to get loose. Or your bike might be made out of oversized tubing, as aluminium bikes are, so the one-size-fits-all p-clamps won't reach all the way around.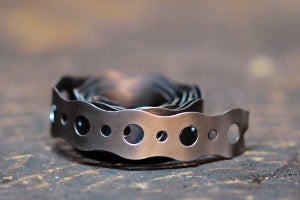 One solution I've come up with is to cut an appropriate length of hose clamping band and attaching it with screws. Try to use airplane nuts if possible, to prevent them from loosening. (Alternately, putting some blue thread adhesive on your bolts can also do the trick.)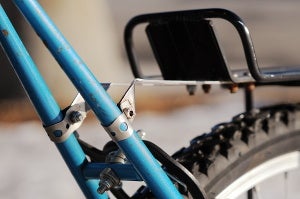 Now you can strap cargo to your carrier with bungee cords, or even attach a milk crate with zip ties, as in the picture above.
[Lead image via my Flickr]